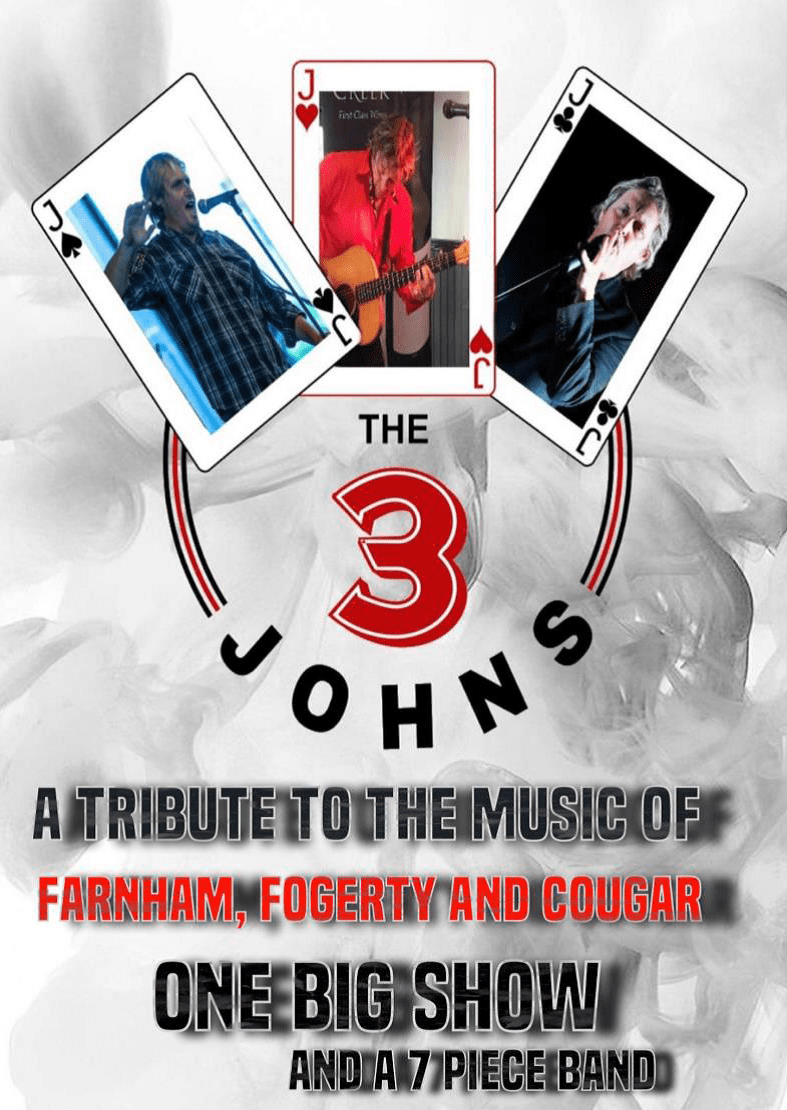 John Fogerty- Creedence Clearwater
John Mellencamp – John Cougar
John Farnham –  Whispering Jack
At last a show that covers 3 decades of music from 3 different continents, from three living legends.
Mike has been performing his Whispering Jack show for over a decade, both through-out Australia and overseas. Suggested by many as the best tribute to the music of John Farnham, the show has been a real winner for fans of Farnham's music.
In 2015 Mike performed on the trip of a life time aboard the official Gallipoli 100 year cruise. Darryl Braithwaite another artist on the cruise, was so impressed with Mike's performance he invited him up on stage to perform with him. A credit both to Mike's ability as a vocalist and performer.
Mike decided to put his brand new band to task and combine another 2 of his favorite artists in John Fogerty and John Cougar and together the 3 Johns show was born.
Add a special tribute to Olivia Newton John and you have one hell of a show. Some of the songs in the show include Proud Mary, Midnight special, Fortunate son, Ever seen the rain , Up Around the Bend, Hey Tonight, Jack and Dianne, R.O.C.K, Paper and fire, Cherry bomb, I need a lover, Check it out. Lonely old night. The Voice, Pressure down, Reasons, One, Playing to win, Two strong hearts, That's freedom, and many more.