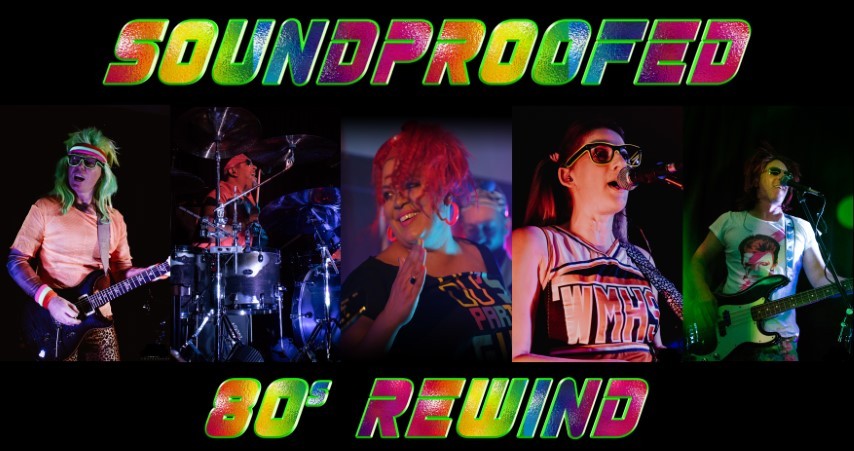 You know Soundproofed for their powerful Pop/Rock Anthems show, now here is another facet of this dynamic band – Soundproofed 80's Rewind.
The band delivers an 80's show including best loved songs from the 80's era. Lo and gang dress as iconic characters you know and love from that fabulous
decade that audiences are craving.
Soundproofed are renowned for their live sound, no backing tracks!!
Take a step back in time and enjoy all those songs that you love.
So get your leg warmers on, crimp that hair, splash some make up on and head down to a venue near you and check out Soundproofed in action.
You wont be disappointed!!!!